Air Punch
A downloadable game for Windows
A Punch Dash locomotion prototype.

Vive and Rift only through SteamVR.
Made for roomscale & standing 360 setups.

Air Punch is a prototype of an innovative locomotion method for VR that we call the Punch Dash. It's allows dynamic 6 degrees of freedom movement while mitigating a lot of motion sickness. Explore 5 different arenas and let us know what you think of the Punch Dash Locomotion in comments and feedback!
Check this devlog if you want to learn more about the Punch Dash concept.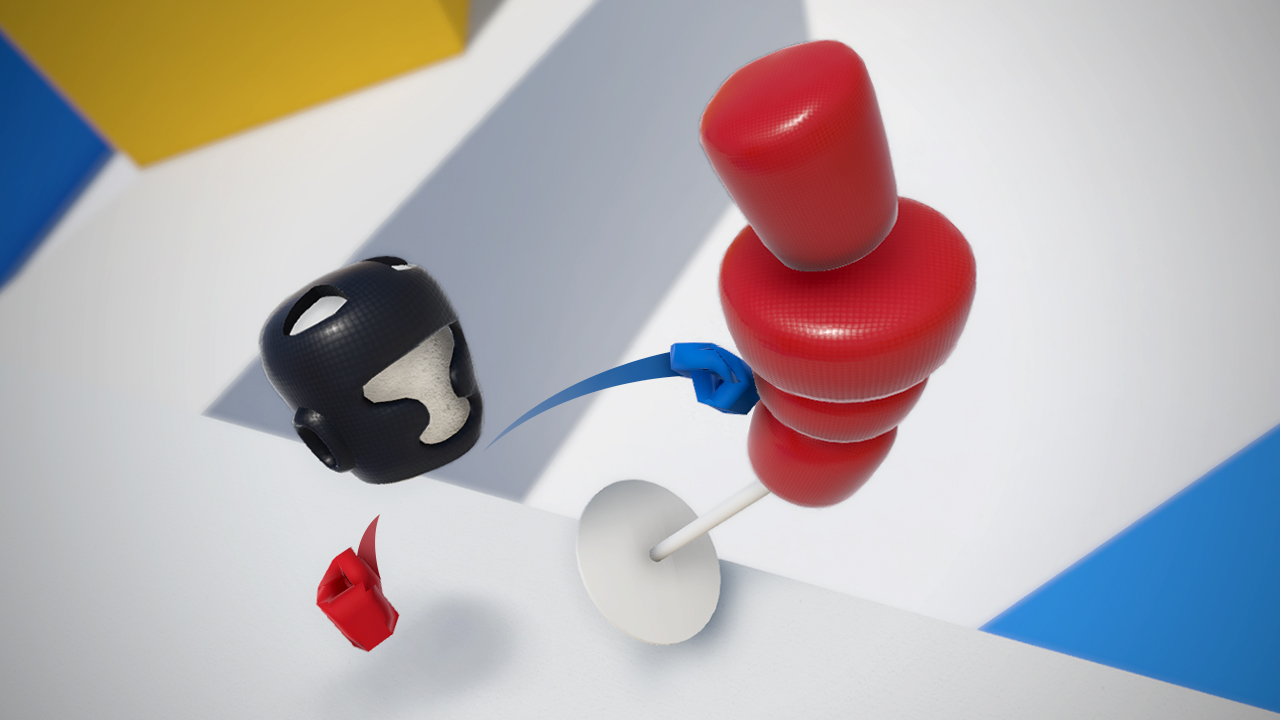 Few tips :

Don't punch too hard to avoid hurting your elbow
Be sure your playspace is clear and stay mindful of low ceiling objects
Keep holding the trigger for better consistency
You don't need to walk around your playspace
You can change the spectator camera with Ctrl and Space
Comments, feedbacks? Reach out to us! Fill this form.

Comments
Log in with itch.io to leave a comment.
Sorry for the late reply.
You need to punch the images at the start to load a level.
Ive tested that too it does not wor
To break the images, you have to punch (even slightly) them while holding the trigger button.
Does the images break correctly ?

yea we tried it and it doesn't work somehow
Which VR platform are you using ?
Are you able to close your fist with the trigger button ?